"How can virtual terminals benefit my business?"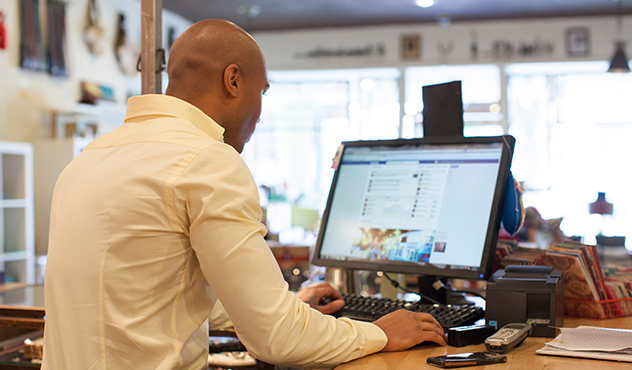 Virtual terminals help you get paid faster and easier, without the hassle and expense of credit card equipment. A virtual terminal is a credit card terminal, without the physical terminal. Virtual terminals allow you to accept credit cards, debit cards and even electronic checks within any standard web browser. No additional hardware needed.
Virtual terminals feature forms with fields to fill in information about the sale (customer name, transaction amount, card number, expiration date, and security code, for example). A simple click or tap submits the payment for authorization. Approvals take just seconds.
---
Let's take a look at the four most common use cases and benefits of virtual terminals
Process recurring transactions. Virtual terminals make processing recurring payments easy. Simply select from your list of saved cardholders and their card information will auto-populate the form. Set the amount, frequency, (weekly, bi-monthly, etc.), the number of payments or desired duration, and watch the payments roll in.
Process eChecks – ACH payments. Virtual terminals offer a perfect solution for processing automated clearinghouse (ACH) payments and eChecks. An ACH payment has all the benefits of a traditional check, without the paper. ACH payments can be used for one-time or recurring transactions.
Process mail order & telephone orders. Many businesses want to take credit card and debit card payments over the phone, but don't have a web-based eCommerce solution to process the transaction. With a virtual terminal you can easily accept MOTO (mail order/telephone order) payments.
Backup primary point-of-sale systems. Virtual terminals serve as backup option in case any of your payment hardware or software malfunctions. If your point of sale system is down, simply log into the virtual terminal for business to continue as usual until the equipment can be reset, repaired, or replaced.
---
Midwest Payment Processing Virtual Terminal
Midwest Payment Processing offers a virtual terminal suite, Midwest Payment Processing Virtual Terminal. Midwest Payment Processing Virtual Terminal allows you to accept credit cards, debit cards, and recurring payments with ease. You can manage transactions easily, efficiently, and cost-effectively, without a dedicated credit card acceptance device.
With Midwest Payment Processing Virtual Terminal, you can:
Easily generate refunds and reversals
Manage recurring payments and schedules
Administer and authenticate multiple users
Create recurring payment schedules
Customize user fields to capture additional customer transaction details
Conduct searches for historical transaction info
Automatically generate end-of-day batch settlements
Protect card data per PCI DSS requirements
Support Level 2 and Level 3 payments (for B2B and government customers)
To use a virtual terminal you need a merchant account with a payment processor. Midwest Pay offers virtual terminal services as an add-on to your primary processing account.
Having one provider for both your traditional and virtual transactions means one account and one consolidated monthly statement, simplifying payment and reconciliation processes. Midwest Pay handles the payment details, so can focus on creating value for your business.
---
Midwest Pay's Midwest Payment Processing Virtual Terminal is:
Efficient – process payments in seconds from your computer
Convenient – accessible anywhere via popular web browsers
Simple – with an intuitive, easy-to-use web interface
Secure – payment data is stored on our PCI-compliant server platform
Do you have questions about virtual terminals? Our payments experts have answers. Give us a call to request a free quote.
Mobile card readers from Midwest Payment Processing offer the best of everything
Midwest Pay's mobile credit card readers come in a variety of styles. We power our readers with a robust processing service and always-on customer support. No matter what your business size or style, we have a mobile solution for you.
Midwest Payment Processing's card readers deliver big benefits:
Accept EMV chip cards, magstripe card payments, and NFC/contactless payments
Take greater control over receivables—no waiting for invoice payments
Cloud-based inventory for easy selection
Apply discounts, tips and applicable tax
Offline mode to process transactions without wireless or cell service
User analytics track tips and payouts
Compatible with smartphones and tablets with iOS 5 and up, and Android 2.1 and up
Authorization responses directly on your mobile device
Review past transactions
Issue returns and offer refunds upon request
Multiple reporting options, including exporting
Virtual terminal credit card readers
Virtual terminals work seamlessly with credit card readers. Simply attach a card reader to your computer just like any other peripheral. Using a credit card reader offers a better interchange rate, since transactions that are keyed are usually considered card-not-present (CNP) transactions, which are processed at a higher rate.
Credit card readers typically connect to the computer via a USB cord and are small in size, adding to the convenience virtual terminals offer. Stick a card reader in your laptop case or briefcase to take payments on the go.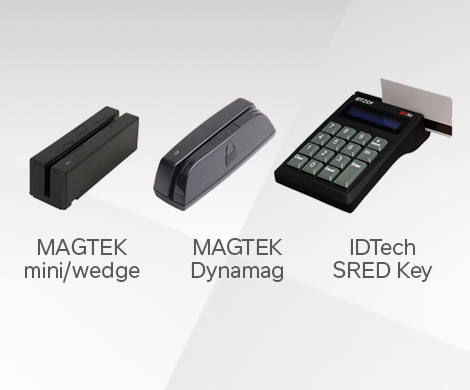 Virtual terminals-perfect for a wide variety of businesses
Card-present business types
Boutiques & specialty retail
Hotels
Gas stations
Daycare facilities
Healthcare providers
Card-not-present business types
Property management
B2B payments
Law offices
Contractors
Education